Company certifications
We continually seek to improve, thus MP3 Srl has received certifications that attest the quality of our industrial processes in compliance with the highest market standards. The certification methods and processes represent a strong value for our own future as well as that of our customers.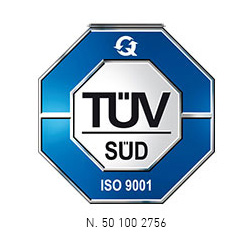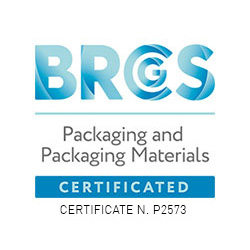 UNI EN ISO 9001:2015
The UNI EN ISO 9001:2015 standard defines the requirements for a quality management system to:
Conduct corporate processes with the aim of total quality
Achieve then increase customer satisfaction
Voluntary UNI EN ISO 9001:2015 certification adopts a management model that leads the organization to continual improved performance through the pursuit of and implementation of eight guiding principles:
customer-oriented philosophy
leadership
personnel involvement
process-based approach
systematic management approach
ongoing improvement
decision-making based on factual data
mutual-benefit relations with suppliers
MP3 Srl obtained certification in 2003 for "Design and manufacture of thermoplastic semi-finished products coextruded in sheets and reels".
BRC: British Retail Consortium
The British Retail Consortium (BRC) program developed from the need of international large-scale retail trade to ensure health, safety, and quality standards from suppliers of materials intended to be in contact with food. It then involved the Institute of Packaging (IoP) to create a new technical standard for packaging materials, which led to creating the technical standard BRC: packaging materials for food products.
It aims to assure that all suppliers and manufacturers of food packaging materials adopt an adequate control system in their production process so that materials used are safe and suitable for the food industry.
Adaptation to the BRC standard requires:
Adoption of a HACCP system
Implementation of a documented and effective Quality System
Auditing the production environment, products, processes, and personnel
The BRC standard consists of the following sections: 1) Organization 2) Hygiene and health self-auditing system 3) Corporate management system 4) Factory hygiene standards 5) Contamination control 6) Personnel hygiene. We have been AA grade certified since 2018.